You are viewing the article Ezra Pound  at daotaomt.edu.vn you can quickly access the necessary information in the table of contents of the article below.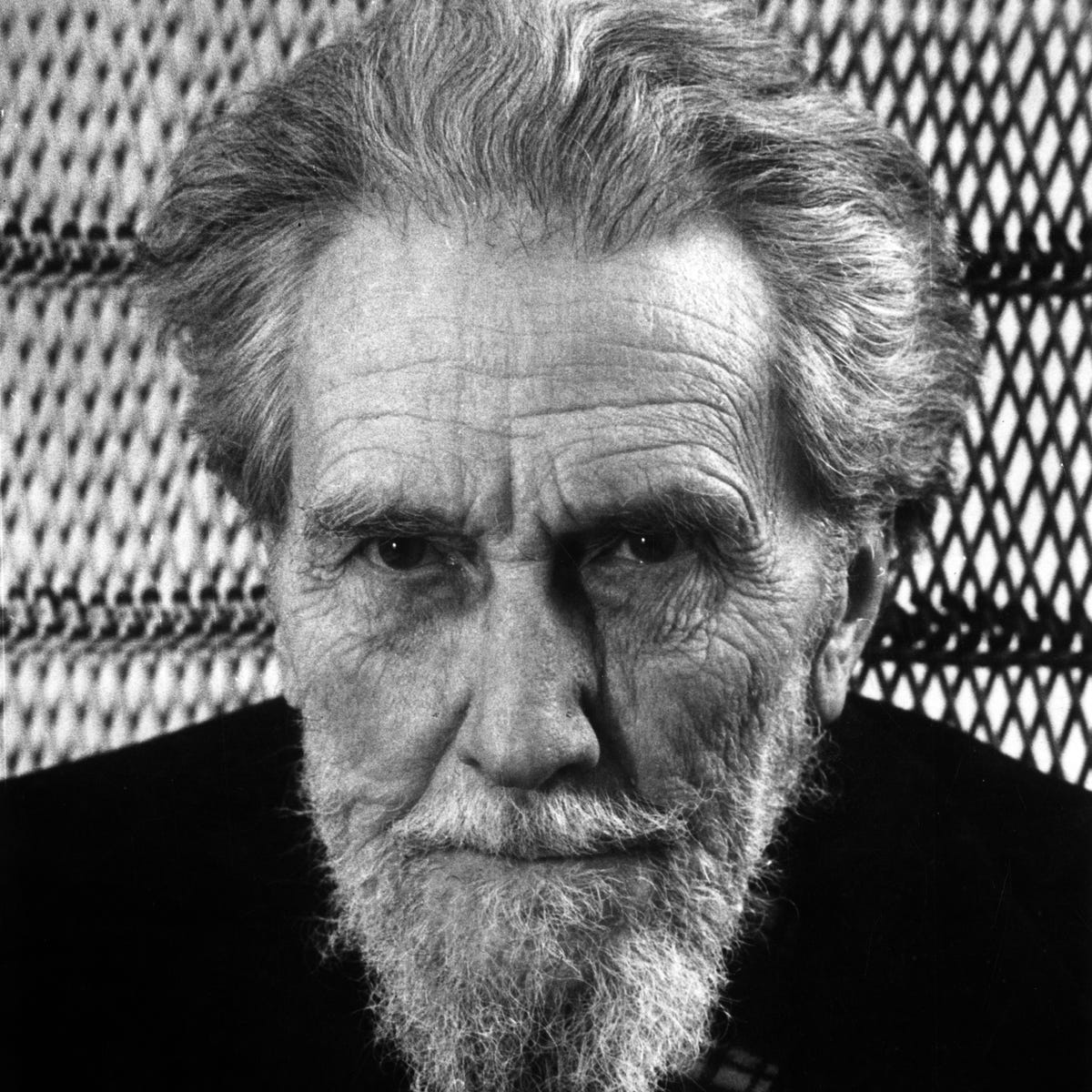 (1885-1972)
Who Was Ezra Pound?
Poet Ezra Pound studied literature and languages in college and in 1908 left for Europe, where he published several successful books of poetry. Pound advanced a "modern" movement in English and American literature. His pro-Fascist broadcasts in Italy during World War II led to his arrest and confinement until 1958.
Early Years and Career
Pound was born in the small mining town of Hailey, Idaho, on October 30, 1885. The only child of Homer Loomis Pound, a Federal Land Office official, and his wife, Isabel, Ezra spent the bulk of his childhood just outside Philadelphia, where his father had moved the family after accepting a job with the U.S. Mint. His childhood seems to have been a happy one. He eventually attended Cheltenham Military Academy, staying there two years before leaving to finish his high school education at a local public school.
In 1901, Pound enrolled at the University of Pennsylvania, but left after two years and transferred to Hamilton College in Clinton, New York, where he earned a bachelor's degree in philosophy. By this time, Pound knew full well that he wanted to be a poet. At the age of 15, he had told his parents as much. Though his chosen vocation certainly wasn't something he had inherited directly from his more conventional mother and father, Homer and Isabel were supportive of their son's choice.
In 1907, after finishing college, Pound accepted a teaching job at Indiana's Wabash College. But the fit between the artistic, somewhat bohemian poet and the formal institution was less than perfect, and Pound soon left.
His next move proved to be more daring. In 1908, with just $80 in his pocket, he set sail for Europe and landed in Venice brimming with confidence that he would soon make a name for himself in the world of poetry. With his own money, Pound paid for the publication of his first book of poems, "A Lume Spento."
Despite the fact that the work did not create the kind of fireworks he had hoped for, it did open some important doors for him. In late 1908, Pound traveled to London, where he befriended the influential writer and editor Ford Madox Ford, as well as William Butler Yeats. His friendship with Yeats, in particular, was a close one, and Pound eventually took a job as the writer's secretary, and later served as best man at his wedding.
Success Abroad
In 1909, Pound found the kind of success as a writer that he had wanted. Over the next year, he produced three books, Personae, Exultations and The Spirit of Romance, the last one based on the lectures he had given in London. All three books were warmly received. Wrote one reviewer that Pound "is that rare thing among modern poets, a scholar."
In addition, Pound wrote numerous reviews and critiques for a variety of publications, such as New Age, The Egoist and Poetry. As his friend T.S. Eliot would later note, "During a crucial decade in the history of modern literature, approximately 1912–1922, Pound was the most influential and in some ways the best critic in England or America."
In 1912, Pound helped create a movement that he and others called "Imagism," which signaled a new literary direction for the poet. At the core of Imagism, was a push to set a more direct course with language, shedding the sentiment that had so wholly shaped Victorian and Romantic poetry.
Precision and economy were highly valued by Pound and the other proponents of the movement, which included F.S. Flint, William Carlos Williams, Amy Lowell, Richard Aldington and Hilda Doolittle. With its focus on the "thing" as the "thing," Imagism reflected the changes happening in other art forms, most notably painting and the Cubists.
Pound's maxims included, "Do not retell in mediocre verse what has already been done in good prose" and "Use no superfluous word, no adjective which does not reveal something." But Pound's connection to Imagism was short-lived. After just a few years, he stepped aside, frustrated when he couldn't secure total control of the movement from Lowell and the others.
Famous Friendships
Pound's influence extended in other directions. He had an incredible eye for talent and tirelessly promoted writers whose works he felt demanded attention. He introduced the world to up-and-coming poets like Robert Frost and D.H. Lawrence, and was Eliot's editor. In fact, it was Pound who edited Eliot's "The Waste Land," which many consider to be one of the greatest poems produced during the modernist era.
Over the years, Pound and Eliot would become great friends. Early in his career, when Eliot abandoned his graduate studies in philosophy at Oxford, it was Pound who wrote the young poet's parents to break the news to them.
Pound's lineup of friends also included the Irish novelist James Joyce, whom he helped introduce to publishers and find landing spots in magazines for several of the stories in "The Dubliners" and "A Portrait of the Artist as a Young Man." During Joyce's leanest years, Pound helped him with money and even, it is said, helped secure for him an old pair of shoes to wear.
'The Cantos'
Pound's own work continued to flourish as well. The years immediately following World War I saw the production of two of his most admired works, "Homage to Sextus Propertius" (1919) and the 18-part "Hugh Selwyn Mauberley" (1921), the latter of which tackled a wide range of subjects, from the artist and society to the horrors of mass production and World War I.
In late 1920, after 12 years in London, Pound left England for a new start in Paris. But his tolerance for French life, it seems, was limited. In 1924, tired of the Parisian scene, Pound moved again, this time settling in the Italian city of Rapallo, where he would remain for the next two decades. It was here that Pound's life changed significantly. In 1925, he had a daughter, Maria, with American violinist Olga Rudge, and the following year he had a son, Omar, with his wife, Dorothy.
Professionally, Pound had turned his full attention to "The Cantos," an ambitious long- form poem he had begun in 1915. A work he self-described as his "poem including history," "The Cantos" revealed Pound's interest in economics and in the world's changing financial landscape in the wake of World War I.
The first section of the poem was published in 1925, with later editions appearing later ("Eleven New Cantos," 1934; "The Fifth Decade of Cantos," 1937; "Cantos LII-LXXI," 1940).
Fascist Connections
As Pound's interest in economics and economic history increased, he showed his support for the theories of Major C.H. Douglas, the founder of Social Credit, an economic theory that believed that the poor distribution of wealth was due to insufficient purchasing power on the part of governments. Pound began to see a world of injustice shaped by international bankers, whose manipulation of money led to wars and conflict.
Pound's impassioned feelings on the matter soon led him to support the Italian dictator, Benito Mussolini. In 1939, Pound visited the United States in the hope that he could help prevent war between his native country and his adopted one. But success eluded him, and upon his return to Italy, Pound set out recording hundreds of broadcasts for Rome Radio in which he threw his support behind Mussolini, condemned the United States, and claimed that a group of Jewish bankers had directed America into war.
In 1945, partisans arrested Pound and handed him over to U.S. Forces, who held him for six months at a detention center outside Pisa. He was then flown back to the United States to stand trial for treason, but was found to be insane and was directed to St. Elizabeths Hospital in Washington DC, where he remained until 1958.
Pound's exact state of mind during this time has come into question over the years. In the early 1980s, a full decade after Pound's death, a professor of American Institutions at the University of Wisconsin presented evidence that Pound was indeed sane enough to stand trial for treason. However, it was certainly true that Pound was healthy enough to work. During his imprisonment in Italy he finished the "Pisan Cantos," which The New York Times praised as "among the masterpieces of the century."
Pound continued to write during his confinement at St. Elizabeths as well. There he completed additional sections of his long poem, "Section: Rock-Drill," published in 1955, and "Thrones," which appeared in 1959.
In 1958, Frost spearheaded a successful campaign to free Pound from the comfortable confines of St. Elizabeths. Pound returned to Italy immediately, and in 1969, published "Drafts and Fragments of Cantos CX-CXVII."
Publicly, Pound spoke little about his work, but on the rare occasion he did, he described "The Cantos" as a failed work of poetry. Whether Pound truly felt that way about his defining work is often debated.
Death
Pound passed away in Venice in 1972 and was buried on the cemetery island Isole di San Michele. Over the course of his long, productive lifetime, Pound published 70 books of his own writing, had a hand in some 70 others and authored more than 1,500 articles.
---
QUICK FACTS
Name: Ezra Pound
Birth Year: 1885
Birth date: October 30, 1885
Birth State: Idaho
Birth City: Hailey
Birth Country: United States
Gender: Male
Best Known For: Poet Ezra Pound authored more than 70 books and promoted many other now-famous writers, including James Joyce and T.S. Eliot.
Industries

World Politics
Fiction and Poetry
Journalism and Nonfiction

Astrological Sign: Scorpio
Schools

University of Pennsylvania
Cheltenham Military Academy
Hamilton College

Nacionalities
Death Year: 1972
Death date: November 1, 1972
Death City: Venice
Death Country: Italy
Fact Check
We strive for accuracy and fairness.If you see something that doesn't look right,contact us!
CITATION INFORMATION
Article Title: Ezra Pound Biography
Author: Biography.com Editors
Website Name: The Biography.com website
Url: https://www.biography.com/authors-writers/ezra-pound
Access Date:
Publisher: A&E; Television Networks
Last Updated: April 13, 2021
Original Published Date: April 2, 2014
---
QUOTES
A slave is one who waits for someone to come and free him.
Thank you for reading this post Ezra Pound at daotaomt.edu.vn You can comment, see more related articles below and hope to help you with interesting information.
Related Search: